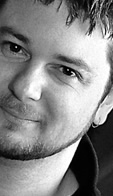 Kahn Drain
Made in New Zealand Copyright 1971
PixSolution was conceived in May 2006, with it's primary goal to provide photographers and creatives alike with the highest possible level of digital imaging, quality and creativity.
With 18 years experience in the Pro Photographic and Prepress industries,
I have worked with many of the countries top photographers and publications.
My standards are exacting, and I pride myself on maintaining integrity of concept, and producing beautiful finished imagery.
This site's portfolio conveys a good cross section of my work, so please
check it out, or contact me for further information.
Thanks for your interest, and have a fantastic day.
Kahn